What you read in this article:
Many online stores buy and sell safety boots. Most of them are in contact with reputable manufacturers and buy the best boots from them and sell them at cheap prices and display their image to make the job of buying and selling easier. Buyers and sellers can order the best fire safety boots by visiting them and make a lot of profit by paying for this virtual job. On the present site, we are introducing our products as a manufacturer.
The Necessity of Fire Safety Boots for Firefighters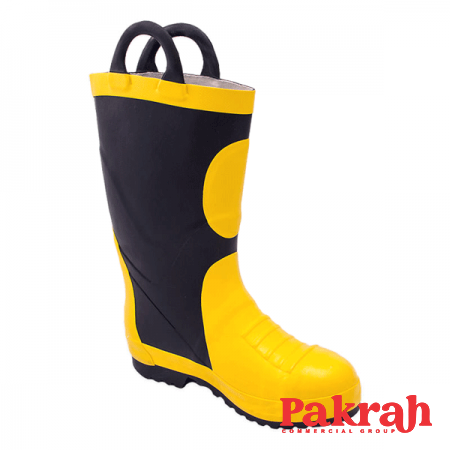 Firefighters and people who are exposed to dangerous agents and environments use these products to ensure their safety. The use of fire safety boots protects the user's feet against such things as cuts, punctures, chemicals, heat, and high ambient temperatures and speeds them up in operations. These products are in the category of personal protective equipment and their use in hazardous operations and environments, as well as fires, is mandatory.
The standard for quality safety boots for firefighters includes the following:
The size of fire boots should be 8 inches from the heel to the top of the shoe.
Boots must have a strap.
The soles of safety boots should be easily melted and the outer layer should be leather.
The surface of some firefighting safety boots is made of reinforced plastic, heat insulation, and flame retardant. It is also resistant to weak acids and solvents and has a waterproof property, preventing moisture from penetrating the safety boots. The inner layer of fire boots is made of linen and reduces foot perspiration, and the sole of the boot has dentin and prevents the foot from slipping.
Fire Safety Boots Exportation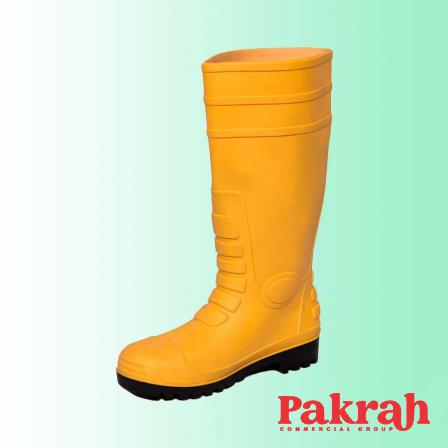 Since the fireproof boots usages are many and is used all over the world, it is one of the best export products. Iran is one of the active countries in the field of export and production of various types of safety boots such as fire safety boots.
These boots are exported to the markets of countries such as Dubai and the UAE, Oman, Muscat, Turkey, and Egypt, and to earn great deals and transactions. Because the boots produced in Iran are of good quality and their price is cheaper compared to the competitors and they are in special and suitable packaging, which is why it has attracted many fans in the world.
Export of fire safety boots in addition to virtual presence is done through sites such as the present site and the work of exporters becomes easier. With the help of an experienced support team, they provide the best boots and provide them to the exporters, which are both cheap and of high quality, and which bring a lot of profit to the buyers.