Due to the variety of jobs and the various dangers that some people may have when working, you should make sure you choose the right shoes for your job and you will reduce the possibility of harming yourself. Slip on safety boots are the safest type of shoes that can protect your feet one hundred percent. Our company as the manufacturer of this product offer them on the best price and quality.
What you read in this article: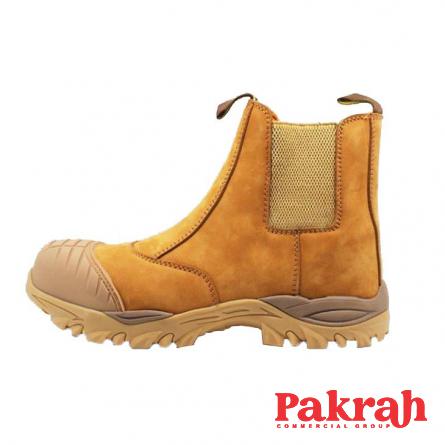 Amazing Features Provided by on Slip on Safety Boots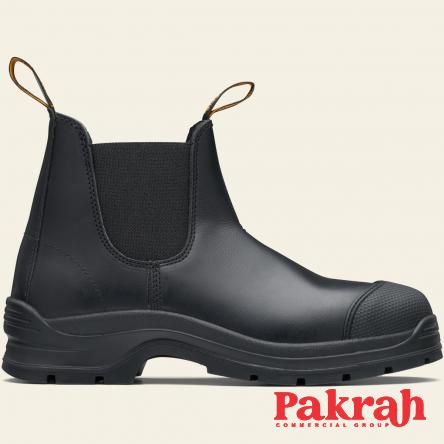 Slip-on Boots Features
Have proper safety and security in accordance with international standards
According to experts, the most important issue in safety shoes is the issue of protection, including protection against falling heavy objects – non-slip and then health and ergonomic issues. In terms of protection, the steel claw is the main factor in protecting the toes against impact, which must be made of galvanized steel with an impact resistance of a

t least 200 joules,

otherwise, the claw itself will act as a winning factor and will cut off your toes.
Work safety shoes should be comfortable and hygienic.
In terms of health and ergonomics, because

the nerves

of different parts of the body are concentrated in the foot, and also because the position of the foot in the shoe is directly related to the shape of the skeleton, especially the spine. It's important because the consequences of using unsafe and inappropriate shoes are not just physical hazards. If you use shoes with unhygienic lining, it can cause corns, bacteria, fungi, and unpleasant foot odor.
Have a long life
Standard work safety shoes are usually made of cow or buffalo leather and therefore have high durability. In addition, leather safety shoes wear out later. You should always choose shoes that have a long life.
How Are Safety Boots Categorized?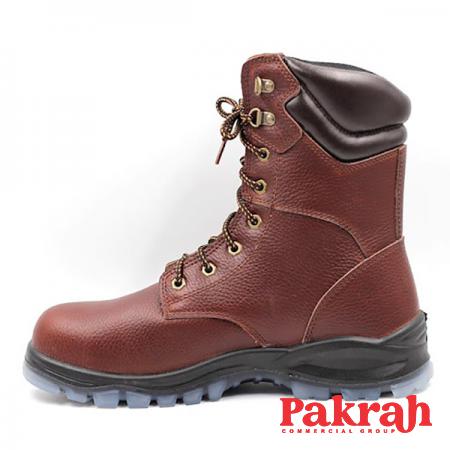 Appropriate Safety Boots categorisation based on the job:
There are a variety of jobs that require safety shoes or boots. So choosing the right safety shoes for your job may seem a bit difficult and complicated. For this reason, in the following, we have tried to list the appropriate safety shoes according to different occupations so that you can decide easily. For civil Engineers: As a civil engineer, you should take the time to visit the sites, for you it is a good idea to always have a pair of boots with a steel toe cap in the car. Shoes with toes and midsoles to protect the foot, as well as sturdy soles and cushioned collars are quite versatile and are still more popular than ever. Do not forget that you can choose lighter shoes with the same efficiency by choosing a composite toe boot. Also If you are an industrial engineer, a safety shoe with a steel toe cap may be right for you. However, composite safety shoes are as durable as a steel toe and are made of lightweight composite material that will be much easier to move. For construction workers: Working in the construction industry can be frustrating and detrimental to your feet. For electricians, however, a composite boot with an insulated floor will also be good for them, with less or no metal, there will be no conductor to conduct electricity. Office: You may think that you will not need to wear safety shoes in an office environment; But sometimes you may need to use these kinds of shoes because they will provide enough protection to support the arch of the foot and toes.
The Main Centers of Slip on Safety Boots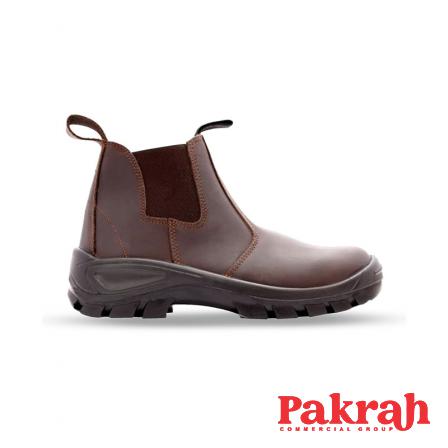 Nowadays most people find ordering online the easiest way to purchase, and it is worth knowing that Slip-on Boots centers have been active in selling all kinds of shoes online for many years. Therefore, you can buy all kinds of shoes, including safety shoes, from our company's reference site. check out the price list and all products. Order and be sure that your purchase will be delivered to you as soon as possible. Also, our experts and consultants are ready to help you choose the best products at the most reasonable price.